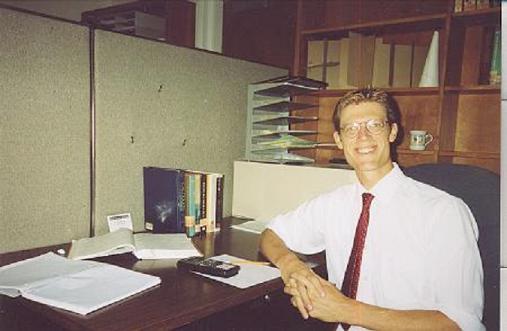 Contact info: 310-720-0174; Joey2276@aol.com
Why choose our network?


Online reviews: Check out what people are saying about our service. Yelp Palos Verdes Tutor.
Rates:$40 to $60 per hour; mainly based on subject difficulty; please email or call for a quote.

Common Core Curriculum: We are familiar the common core courses ranging from middle school math through high school math and other subjects.
Knowledge of local teachers and books: We do in home tutor lessons in Palos Verdes and Torrance and usually come across similar books and teachers, so know the patterns and teaching styles.
Pay as you go without a bulk of lessons required:if you aren't 100% happy with your tutors there is a no questions asked money back guarantee.


Welcome to PV Tutor. We cover nearly all K-12 subjects and test prep for Palos Verdews, Rolling Hills, Torrance, Redondo Beach and most other South Bay cities. Tutor sessions will be done at your home or at a location of your choosing such as the library. Our instructors have excellent knowledge of the courses they tutor and great explanation skills. Their personalities are key reasons they were chosen to be part of this network. Whiel nearly everyone would agree that doing math for an hour is not fun, with a fun instructor it can be make much more bearable.

Aside from K-12 and college tutoring we also do ACT and SAT test prep. Our tutors are proficient with the new SAT that began in 2016. Aisha is well trained in both math and English sections. Joseph and Paulina are excellent with special needs students. Joseph usually works with middle school and high school/college students while Paulina works with K-7th grade students. These students have a range of issues including ADHD, anxiety, autistic spectrum, alternative learning patterns, and processing issues. With "different learners" the right instructor is key. The potential with these students is often underestimated because they often have trouble understanding their teachers. This can lead to a lack of confidence in some cases. Paulina's profile is currently on our sister site www.southbaytutors.com

Profiles of the tutors are linked to the left.

We now have calculus AP and physics AP tutors in Palos Verdes. Our tutors also cover Physics AP, honors, and regular. College classes for these courses are also covered by our elite team of educators.

My name is Joseph Tillotson. I began tutoring in 2004 at Marymount University in Palos Verdes. The students I worked with were mostly special needs students for math. Many were struggling in math and many were taking the equivalent of pre-algebra. I enjoyed helping them to become more confident and successful with their math studies. I found that many students were lacking confidence, and that once confidence was re-established progress often followed. I seek out those tutors who are excellent in their ability to connect with students. It's a trait most tutors do not have and one that is a requirement to be in this network.

**More on SAT/ACT**: Aisha and Sahar both have extensive training by top level prep companies and each has years of experience. Each knows the new SAT which came out in 2016. Each has several years of experience teaching both tests in a one on one environment. Rates for both are $50 per hour.

Statistics AP tutor lessons for Palos Verdes and Rolling Hills is covered by Joseph. He has the book used by PV schools and is familiar with the local curricula. He can help prepare students for the AP exam. He can also help students become proficient with their calculators for this class. He tutors honors and regular for algebra, pre-calculus, trigonometry, and geometry as well.

Cities and subjects follow....
We now tutor Statistics AP in Torrance and Redondo Beach & Palos Verdes areas. Our instructors will go to the cities of Torrance, Redondo & Manhattan Beach, and the Palos Verdes Peninsula for tutoring lessons.



Math
Basic Math
Pre-Algebra
Algebra
Algebra 2
Geometry
Trigonometry
Pre-Calculus
Calculus




Science
Basic Science
Biology
Chemistry
Physics




English
Grammar
Reading Comprehension
Essay Writing
Term papers
all English courses from K-12




Other...
Homework Assistance
Study Skills
Organization
Spanish
French
SAT test prep
ACT test prep
CBEST Test prep
TOEFL Test Prep




Cities covered: We will come to your home to tutor math, science, chemistry, Spanish, and virtually all other K-12 courses as well as test prep in the following cities.


Cities....
Palos Verdes
Torrance
Redondo Beach
Manhattan Beach
Los Angeles
South Bay
Hermosa Beach
El Segundo
Marina Del Rey
Long Beach
Beverly Hills
Brentwood
Harbor City
Lomita
Carson
Playa Del Rey
West LA



For more info email any time or call during business hours:

Phone: 310-720-0174

Email: Joey2276@aol.com