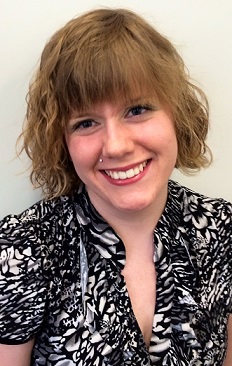 Christine is an algebra and English tutor for the Palos Verdes and Redondo Beach areas. She is a great choice if you have a student who needs help with all of his/her subjects, as she can do most, including high level math, Spanish, English, and test prep.

Says Chrstine, "As a former classroom educator, I am all too familiar with the frustration every good teacher feels when she cannot give her students the individualized attention they deserve. As a tutor committed to understanding not only my students needs as learners, but also how their personality, attitude, and circumstances affect their learning, I am able to customize my pace and explanations for each student to learn in an optimal manner.

I did my undergraduate and graduate studies in New York. My BA is in Biochemistry and Spanish, and my MS is in Education. While these degrees have given me a strong academic foundation in a variety of subjects and in pedagogy, my strength as a tutor comes from my years of experience. As an undergraduate and graduate student I tutored students from ages 8 to adult, ranging from newly arrived refugees who speak little English to inner-city students who struggled with fundamentals of literacy. Beyond this volunteer tutoring at a number of community agencies, I worked as a writing tutor in my university's writing center. From all of this experience, and my year as a classroom Spanish and TESOL teacher, I have developed an intuition for how to best work with students and meet them where they are, in order to help them grow, learn, and truly realize their own potential.


Based upon all of the experiences above, I am highly qualified to tutor the following subjects:
AP Biology -
AP Chemistry
High school math (up to Pre-Calculus)
High school English
English Composition/Writing
High school Spanish (up to Spanish 4/AP)
All K-8 subjects
Additionally, in high school I scored a 2180 on the SAT, a 34 on the ACT, and was recognized as a National Merit Scholar. Due to these scores and my experience tutoring for SAT prep, I am also qualified to offer the following tutoring:
SAT Verbal
SAT Subject Tests as related to the subjects above


Finally, helping others write personal narrative essays that make an impact is one of my greatest passions. I have over 4 years experience in tutoring and working to revise application essays. These essays include personal statements for undergraduate college admissions, scholarship applications, medical school, business school, and more. For me, there is nothing better than helping you tell a powerful story that will capture and impress your readers.

Overall, I believe that when we approach learning with equal parts patience and enthusiasm the mind grows and the magic happens. I look forward to learning with my students!"

Fore more info on Christine you may call during business hours or email any time.

310-720-0174

Joey2276@aol.com